Tues Oct 15 2019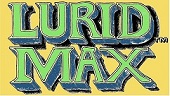 The Ms Paint Logo is to mark Weekly Packs that have been edited and have all working links and passwords.
Red Sonja is well known, and has appeared in multiple volumes ( Marvel , Dynamite)- and there has been talk of a new movie for years. When I set about giving 'art' a due amount of effort and discipline, I looked for artwork that impressed me. Things that I knew I couldn't reproduce at the time. Much of it was on Pinterest. There were lots of fan art threads featuring 'super heroines' – Huntress, Powergirl, Batgirl, She Hulk, Supergirl, Spiderwoman ect,..- including Red Sonja.
In fact, there was so much fan-art featuring Red Sonja, and similar characters ( on Deviant art) – that I had not seen before: Red Monica, Red, Reddish, ( and more). – that I hesitated to create another. I personally had only a couple comics with Red Sonja in it – from the 1990's.
The images I saw, spanning her origin in Conan the Barbarian #23, had various outfits, and physique styles. The more recent 'Dynamite' cover variants ( by many artists) depict a range of thin models, to moderately muscled. The costume seems to remain fairly consistent; but the faces quite disparate, changing in detail per the artist; though generally a woman with long red hair, athletic and comic book heroine-sized breasts.
1 Year Anniversary Social Media Campaign
It was a chance to see the art 'watchers' are 'favoriting', by artists across DA. It gave me alot of ideas and responses. I look forward to resuming studio art – drawing, without the daily interruption – I had alot of energy to devote to thinking up ideas, and applied it to some stories and scripts.
I have in mind posting some writing on the artist and history of pre-code horror. My main goal, is to de-stigmatize the genre, and delineate what my interest is, from what is currently most prevalent, and draw an audience to the work I am remastering.
Thanks for your Interest and Kind Patronage!