Sun Dec 1 ; Jan 2020repertoire ; Jan 2020 organized ; Feb 2020 ;
Mon Dec 2
Tues Dec 3
Wed Dec 4
Thurs Dec 5
Fri Dec 6
Sat Dec 7
Sun Dec 8
Mon Dec 9
Tues Dec 10
Wed Dec 11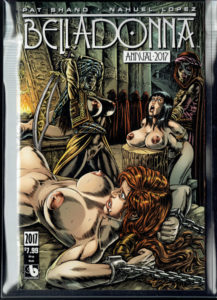 Thurs Dec 12
Fri Dec 13
Sat Dec 14
Sun Dec 15
Mon Dec 16
Tues Dec 17
Weds Dec 18
Thurs Dec 19
Fri Dec 20
Sat Dec 21
Sun Dec 22
Mon Dec 23
Tues Dec 24
Weds Dec 25
Thurs Dec 26
Fri Dec 27
Sat Dec 28
Sun Dec 29
Mon Dec 30
Lady Death – fan -art ( from Apocrypha)
8 x 11″ – card stock. Extra fine point, sharpies. There are two 20 page issues, of a series, that I could redesign, and apply to various fan art, original characters; with variations.
I started penciling an un-inked page, and would like to ink the remaining pages of the series, ( as is) ; before redesigning it.
I have made it a practice to study the most challenging references I can, each day, based on my ability. [In the first 6 months of the website, there was a problem with my internet access- due to not knowing that a router is more than just wi-fi – and using a switch without a router.
From inexplicable delays*, I lost sleep, posting images that took 10 minutes or more to upload – I fixed the problem, but still was used to staying up well past 3 am, typing, and posting things.
*Something which, I have no reason to do now, and will enable me to work on many longstanding technically challenging studies, that were prerequisite for me, before finishing some of the many templates I made in the past year.
Tues Dec 31