Tues Dec 3 2019
Fan-Art
Apocrypha
Original
Coming Soon! *
11 x 17″
Photo of latest work! Plan to scan this and others* over next month.
*I am not near an A3 scanner, whilst on Country Road Trip. So for the meantime, I photographed new work in progress; to give an idea, of what's coming soon!
Studio
Inkings, mech pencil detail, Comp Redraw, Digital ( color, prototemplates)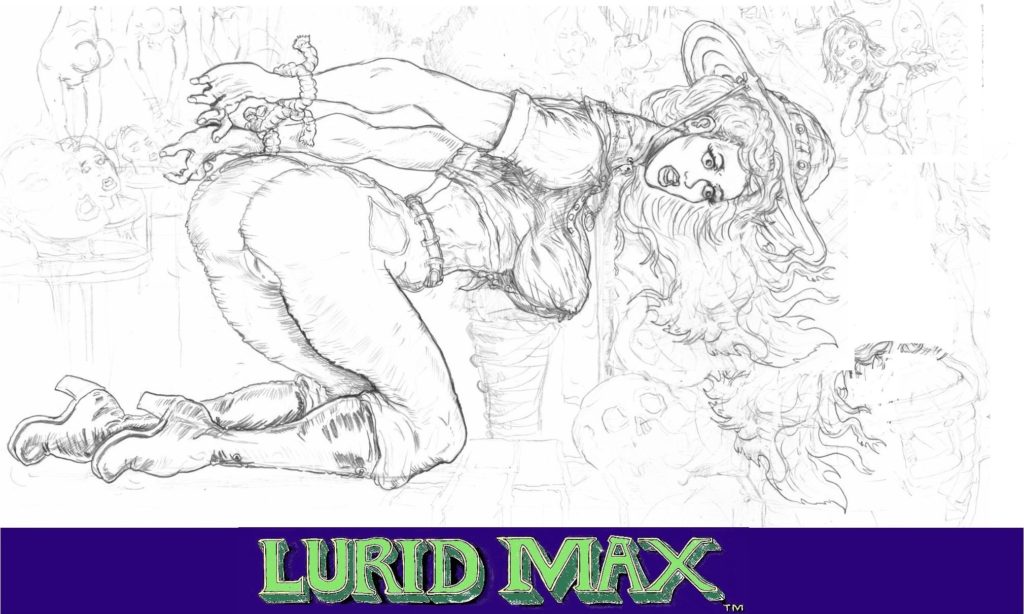 Good Girl Art: Suspense Cover Variation. With Logo.
With Digital software, entirely new pages of a sequence can be created- in moments. Minor variations in pose, between images, is what animation consists of.
The image above doesn't exist as a physical drawing. But with the rotation tool of CSP, it looks just as legitimate a piece as the original.
In poser, the sense of quality, is usually based on the resolution and detail of the models ect. Posing them is relatively universal and straightforward. But its the nuances and details, that distinguish each new model, character, mod, or AAA game.
Such, is it, with the studies, of various references, and freehand drawings, redrawings – to give the element of informed uniqueness – the best of both reproduction ( which software can do identically) and invention ( which the artist can do signaturely).
Text Variation ( Choose Your Own Adventure ) : Script Draft