New Blog Feed (latest post, at top):
April 1, 2020 – So far, I have found a better arrangement for my diorama base platform. And discovered, by trial and error, some things to be careful about, to not damage the models, unnecessarily.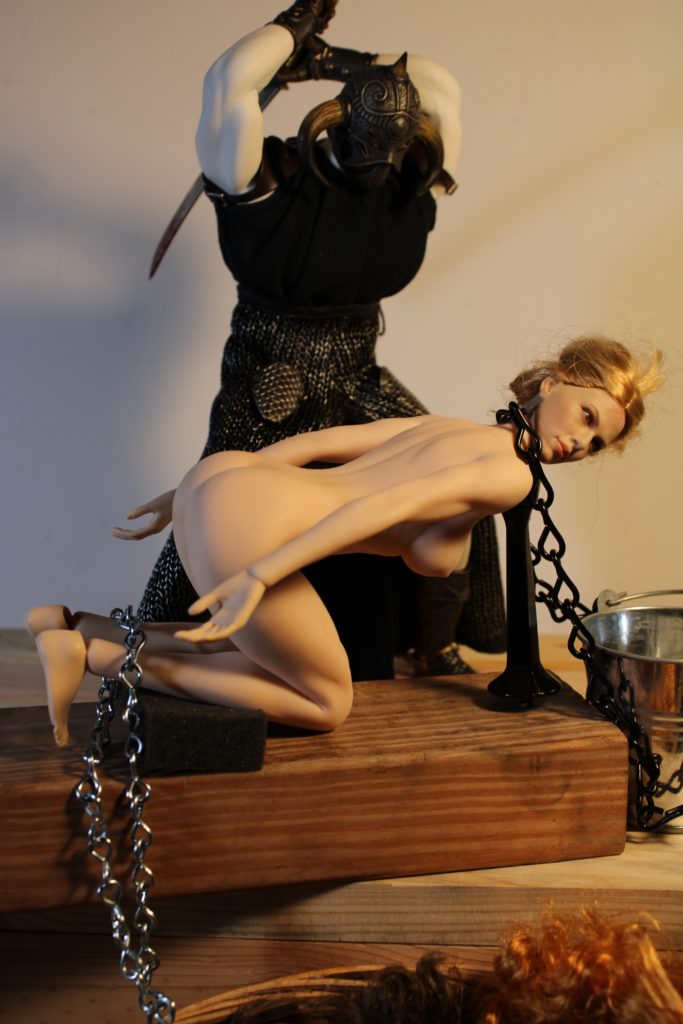 Dropping, or a standing model falling from a 2 foot platform, can cause the paint on the forehead to chip off, and jostle the insert piece from the head sculpt ( requiring super glue to fasten; and mixing acrylic paint to match the skin, and carefully apply the paint*
* I want to look into it online, before I touch up the skin on a headsculpt, to avoid making it worse.
Mar 31, 2020 – I am finding they are delicate – the double edge of having fingers that can squeeze like a vice grip, is that when popping off the hard plastic pieces from the steel skeleton – your gripping hand can easily deform the plastic skin.
Shoes that don't fit, require, changing the feet pieces, to a shoe horn shape. And easily come off.
Mar 30, 2020 – Costumes, can be very difficult* and frustrating to put on a model – one model, being fitted for a one piece costume, can take over an hour. Because the plastic has to be gently plied, as the super tight costumes ( are delicate, and easily broken), are fragile, and can tear, (seams can come loose).
* And wearing nitrile exam gloves, to prevent skin oils from damaging the plastic, make for slippery, contact with the miniature, straps, and ribbons, and little head pieces.