Monthly Archive of 'Coming Soon' [2022]
LuridMax Season3 main Menu; Serpyntera; Cygni Gremian; LM3 Live Feed.
NOV 2022
Nov 7 – 12:45pm Been posting regularly to the Exodus page ( all members with access to this page, should have access to Exodus). I had set up alot of artists working on new content. My full-time job funds, make it possible to expand my content beyond what I previously imagined. To post here, and on Exodus, would be the eventual goal. For now, my project on Exodus, is fully engaging my time, and current team of artists. But, I encountered a new artist, who can make content for me ( as a artist) – based on the several stories ( titles, worlds, whatever,.. they can be called ) I designed for Lurid Max Season ? ( later I can check the #) . I renewed the domain registration for Luridmax for 2 years ⏳( just now). 😁✨.
I might try to develop Serpentera. That could look really interesting ( I already mapped out basic names, characters, – in the formula of episodic cartoons; ie, heroes , villians, lairs, basic fiction( fantasy ( ie Magic) artifice, power values for aforementioned, and general look, ) [ The Cygni Gremian story, I would like to develop also; but I think, the Serpentera one is the easiest to start with, because it is very open ended, and features medieval tropes, and looks similar to art I have currently prepared; Cygni Gremian is moving in the direction of H.R. Giger, Joh Byrne, Biomechanics, cyborgs, cyberpunk, space, planets, eloi vs morlock, "naked and afraid"; to look right, would need some gritty, informed anatomical reference, and esoteric character designs, ie "walking dead" ; and it would be good to design robots for it, rather than simple make 1st derivations of Harlan Ellison/ James Cameron* "Terminator" – * I love T2, but I read somewhere, that legendary ornery speculative fiction writer, Harlan Ellison, wrote a screenplay, that James basically lifted scenes from Harlan Ellison, and neglected to give the older Ellison credit. ]
OCT 2022
Oct 24 – 1:38pm The expectation for this feed, is to resume normally, within seven days. I have next 3 days off. The colorist is ready for more assignments ( she fully recovered: some artists/actress freelancers I collaborate with, live in areas affected by the War ). So at my next bi -monthly pay check, I plan to hire her again.
Monthly summary: I had more training, by video; for assembling furniture ect,.. large items; and the new tasks involved certain fitness/stamina, which I have now reached a higher level ( making the task easier). Protocols for assembly in owners home, vs truck; working with helper; vice versa. Driving various size trucks ( despist not having CDL; operating large trucks with air brakes).
The pay is way better. Hours are longer ( but easier on the body than warehouse 8hr standing). Co-worker, integrated, and has position of influence, advantageous to me.
I fronted cash, for 2 separate households, to get their own apartments, to spare them being homeless for an extended time ( ie another month). Coordinating the transfers, required, ( given certain daily limits), resulted in the process being more complex, than anticipated. But, the result is, both are productive members of my current employer, and I have regular positive interactions; they are grateful, and I am seeing the payoff – in advance of the return on the debt, in the interactions.
Oct 3 – 6:02 am I have today and tomorrow off.
SEPT 2022
I mostly updated the Exodus page. During this month, I was starting a new job. Each week I was assigned training videos ( 4 – 8 hrs) , after 10hr shifts, and took a driving test; beginning new role as driver; for ehavy packages ( 200-500lbs). On all time off, I scrambled, to make the most of the time remaining: a) buying tools, equipment, uniforms (stingy DSP, doesn't readily provide uniforms); new lunch boxes, bags ( 5) , backpack ( 2), and weekly bulk groceries, and gas ( higher priced). I mentioned to 8 co-workers, the better paying job, and also, convinced a co-worker, to join. [ meanwhile, the colorist I had hired, ran into severe health crisis, and was not producing content during this time.] I appreciate those who continued to support the subscribestar page. Thank You.
AUG 2022
Aug 20 – 4:17pm updated DA LuridMax. [ and SubscribeStar page, with a new cover.]
– 2:56pm Updated Exodus with 10 images; and LuridMax with remasters of an Apocrypha 1 page comic. My colorist did two versions. I enjoy seeing her layered color versions. Link to fullsize Aug Monthly Gallery. 😃
July 20 – 10:20 am Anway, I updated exodus with new images from artists I commissioned.
– 10:14 am I noticed 2 notes on Luridmax DA ( Core)- my avatar, and banner were gone; and a template was removed ( that had race pose physique in title: basically a nude asian, muscle woman, in a lurid pre code horror scene). ( they were dated Jun 22, Jun 29) Silly. I can see how this annoys other creators, to leave DA. I don't update the DA page much, or post full detailed images there anyway. I reposted my avatar, and posted a cross section of a recently colored, remastered apocrypha 2 panel. In it, there is no actual gore.
[ My page has been unbothered by DA, since 2018 Sept: over 3 years. neither the banner, image, or avatar has been changed, and they were already posted 3 years ago. Not sure what suddenly made them come to the attention of DA policy. Likely some one reported it. Not sure what the point is. Someone who reported it, would likely be a person who doesn't like the content – not sure why such a person would be at my page ( especially given, that my page was left alone after the troll war, I encountered from the spammer, and all the reports, and accounts of his which DA blocked). Silly.
July 13 – 6:08 pm , updated Exodus with 2 more process sketches, Getting onboarded to a new possibly better job ( pays more; and is closer to what I originally wanted to do , last year when I first started applying to entry level essential functions jobs. If things work out, I would be earning enough, to pay off my credit, get a brand new vehicle, and have the visual novel, fully financed. 😃 possibly within a year or 2; and then be able to return to studio work, with possibly minimal part time or seasonal at the 1st place ( should I retain it).
July 8 – 6:37pm updated Exodus with new process image of a lurid series ( by an artist I commissioned, that does full colored, and Marvel comicbook style; in my opinion) ; Updated 3rd site, with Game Design, documents ( from Feb, and today, with an essay, defining game genre), and sent to the programmer. Next day off is after several days. [ next time in the studio I want to draw mostly, from the layouts, and storyboards I wrote today. )
July 5 – 8:18pm Updated Exodus with a new commissioned piece ( lurid fully rendered digital painting- I honestly think this came out as iconic as " Kiss of the Axe", but more brutally gruesome, and nude ( more muscle definition) and with OC's IP.
July 1 – 4:59pm. My plan is to post art here, around July 7 or 8th ( on my next several days off). I drew all day today, and feel I made good accomplishments. Time is the factor. I used to spend 6 hours a week, scanning 11 x 17″ sketches in progress. For the past couple months, I've been drawing on 14 x 17″ ( which has to be connected, after scanning, to complete the image: this adds time, instead of 5 minutes to post , it takes 1//2 hr to 2 hours, to scan, and connect several 14 x17″ ). So, rather than spend the time, scanning incomplete sketches, and connecting them (which takes more time than finishing them: in 1 hour I can make a basic layout on 19 x 24″ ). If I post less quantity, – maybe just once a week; the most detailed, complete of my newer drawings. My goal is to complete, detailed, colored, inked work. Keeping up the website posts, subtracts 6 hours from availible drawing time each week. Rather than post alot of sketches. Let's see how it goes, with the new plan. I won't look at the subscribe star, until I have time to finish something worth posting. [ I made some progress, with a longstanding fan -art commission; studying the logo, costume, and I planned ( awhile ago) a larger production, for the fan art scenes; which can be done, but takes more time. ] [ The old system, of posting sketches every week, only made sense, when I was in the studio 7 days week, and had no income. I work in a warehouse, and I have 4 other days, to create ( either art, writing, or web pages; – ) Today I didn't use the computer to write, or for more than a few minutes ( and I got alot of drawing done; and feel much better about everything). I plan to reduce the amount of commitments I make to freelancers ( last month , I hired over 13 actresses, and 13 artists; the correspondence, took up 3 out of 4 days I had in the studio, every week: and I still have more than5 actresses, I need to spend an entire morning, correcting their mispronounciations ( listening, writing feedback, and revisions: sometimes 3 times over: the more budget, the more mistakes). And each artist, wanted more references, for props, and details I didn't think of; this is good, it finally starts to create the backgrounds; but it is like drawing a landscape; it's not the same as drawing comics ( which feels like being a director; drawing references, feels like art school assignments).
JUNE 2022
June 24 – 12:29 pm Fastner and Larson responded, and will be working on an illustration* for me. And planning to get a $1 K marker and air brush from them, at the end of the year, and 4 color pencil or so* .
[ out of six images, I can have a variety of poses and expressions, which I can reimagine however I like; for this or other brands] And even hire other artists willing to draw/digitally paint gore [ I have found a couple ] to create variations of my favorite ( and other subscriber's favorites) pre-code horror images: includoing " Kiss of the Axe" ; " Sexecutioner" by Fastner and Larson; Tarnsman of Gor by Boris Vallejo; and any pre code horror cover, panel; – and sequence that I creater based on it; for current digitally rednering artists to fully paint. 😃
*( regardless, whether sfw; I can study the original, and make variants
June 21 – 9:31 pm Lots of updates to Exodus ( since previous date here) , and today updated massive info to 3rd website. I discovered a new artist, who can illustrate lurid pre code horror scenes, such as implied below, in full digital color ( much faster turnaround than most). I think you will be impressed when you see his work.
I will post his work when he completes it, probably in 2 week ( and in process) on Exodus. Until I assign him some projects specifically for Cygni Gremian.
Which you may have seen posted to a Collection. I looked through his site with VIP access, for scores of useful references, ( but it took me 9 hours, on a day before work, and left me sort of not in the mindset, or physical ideal state for the 3 day marathon that followed ; for a hectic holiday : Father's Day.
Btw, Happy Father's Day, to whomever it concerns! [ I have 2 days off, so I will take a nap, then get up, and sketch with intermittent physical exercise. Goal is to finish a reference ( by June 22, 3pm) for the aforementioned artist. I can post my base nude sketches here.
[ I am mostly overwhelmed because I coordinated with more freelancers than I expected, who randomly contact me, simultaneously; interrupting what time remains for me to post new content: but I have steadily created art each week.]
June 4 – 5:39pm – I added a connected 19 x 24″ to March Monthly Gallery!. 😃*.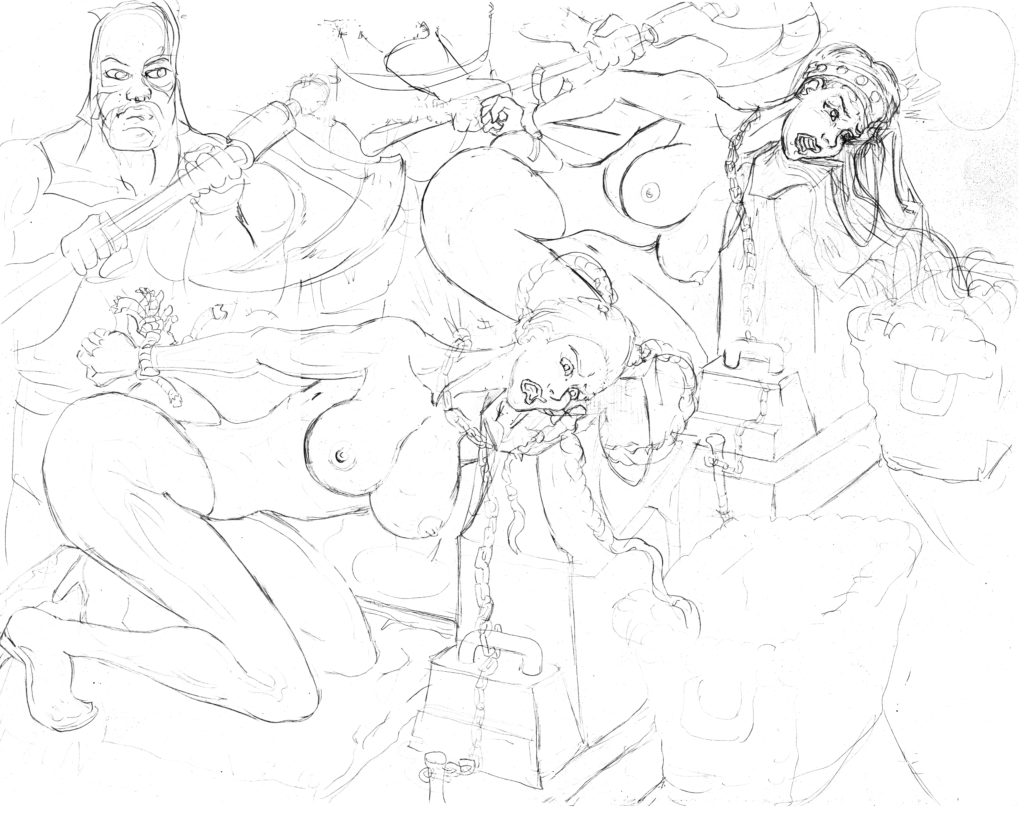 May 23 – 12:43 pm – The female colorist posted process images ( on discord)- I updated March Monthly Gallery!. 😃*
May 20 – 3:25 pm – I coordinated with over 20 freelancers over past 48 hrs. I have more days off, in a row, coming soon. ( May 22, and 23). Wrote alot. Have ideas for art. ( and plenty, as yet, unposted, lurid art that needs to be connected, or scanned ) Want to draw the rest of this evening. and Try to update with my art on May 22 or 23. Thanks for your interest.
May 14 6:18 pm – The female colorist posted process images ( on discord)- I updated March Monthly Gallery!. 😃*
The first image, she digitally colored ( began ; this is a process) my line art. The 2nd, she redid my line art ( I think that is so cool – I am ecstatic to see this) [ Lot of things going on in the world – she is also concerned about the affects of the war; on the food and economy, and safety of relatives. ) I wish everyone the best.
My original line art ( inspired by a Victor Rinaldi) 2. My GIMP colored version.
I always wanted to see this colored with layers, and drawn a little more cleaned up. I might still redraw it sometime.
May 10 – 5:30 pm – ( there are 5 newly posted actress recordings. to the 5th website ) I updated exodus with current schedule, ( upcoming studio days; commissions in progress). My colorist is working on another Apocrypha image ( which I will update here and on subscribe star). With my fast Pc, and funds from part time work, I am seeing the potential to populate 5 websites with content. And enjoyed a fresh experience with a brand, kept separate from here, with viewers interacting. So all the subterfuge is paying off. I finally can enjoy DA again. I have images I should be able to work on the day after tomorrow, and update here within a week. Thanks for staying tuned.
May 1 – 8:30 am – I sent emails to 13 grass roots subscribers, with links, and password for the 5th site! 🎇🎈✨🎆🎂🎪🎁🙂🎇😄🎈🧙‍♂️😁🎭👨‍🎨🤞🏃‍♂️✌😎👌🥇👼👍🎁🎂🎈
2:54 am – 4:02 am 5th website is up. Pages, and updating is normal speed. I set up 5 new images there ( related to it's theme). So, later in the day, or week, I will contact everyone who I gave info ( for all the other sites) , and update there, ie exodus, 3rd site ect.
April 30 – 9 am – 8:16pm- Set up pages of 5th site. But loading too slow. Troubleshooting. Upgrading the service for it. may improve over next couple days ( various steps: contact speed test; support)- Tomorrow, hopefully it will be ready. Not sure if it will be slow. Don't want to spend my entire 2nd day off, frustrated with slow pages; might look at it, then draw rest of day, and post to current sites. [ Was hoping to get the 5th site up and running : even after doing optimizing suggestions: deleting unused themes; activating plugins, updating. The site, which has all the pages set up, loads so slow, that jetpack reported it as 'intermittent ( unresponsive ; for 5 minutes) – which is about how long it took for each page to load. Not fun, wasting my whole day, with technical difficulties. At least this, and my other sites, seem to work normal. Not sure why the 5th one has a problem.
April 26 – 4:36 pm. I was so inspired by the digital colored background, and overall ambiance, of this remastered image, that I used the PSD file, and made a variant, using my mouse, in CSP, ( for over 4 and a half hours), to create a variation of the face.
April 24 – 10:14 am Thanks for supporting me, all this time. Here is the first digital coloring of an apocrypha piece.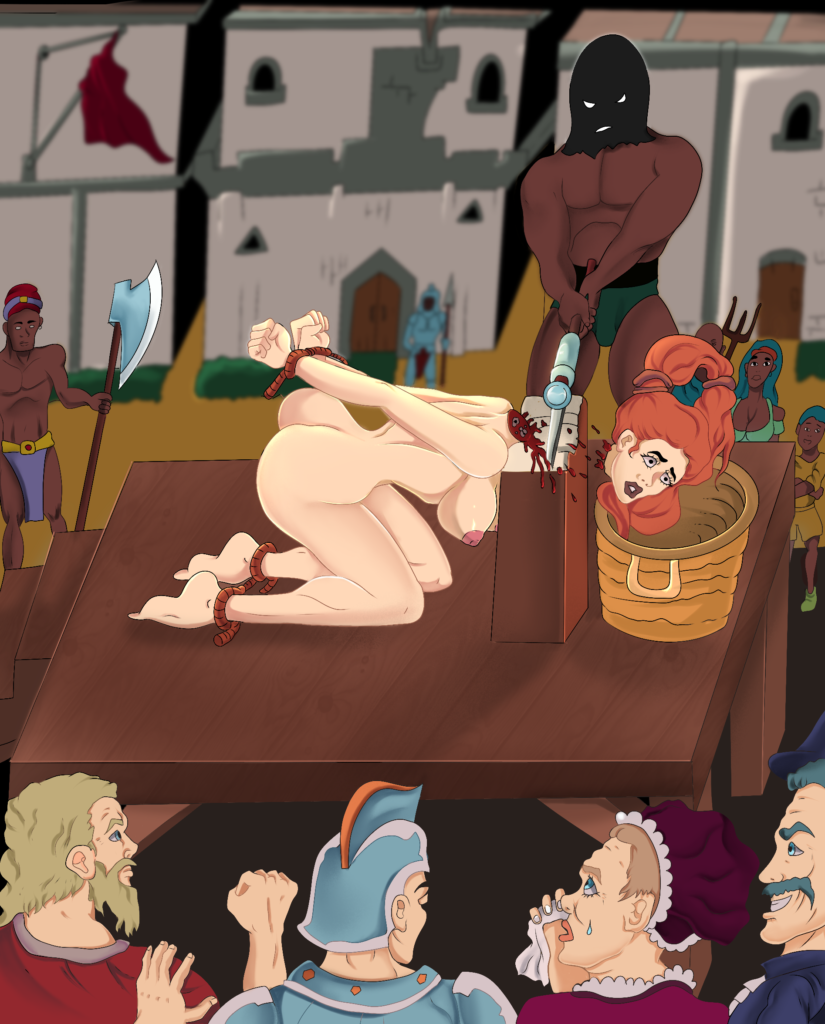 April 6 – 10:07 am Updated Exodus. Added 3 images to March Monthly Gallery!. 😃*
*Until I get all my energy back from post covid ( going to keep posting as March Monthly Gallery: since there are so many drawings I did during the covid studio session ( Feb – Mar).
2022 March
Mar 20 – 6:27pm Add images to March Monthly Gallery!. 😃
6:02pm . Updating Exodus ( et al.) [ images and blog]
Mar 9 – 11:25 am I streamlined the Exodus Blog ( moving the entire contents to a separate page), so the pictures are easier to find. 3 of 4 sites updated. The 4th, needs some pages; privacy policy; home; menu links and blog update page, and menu, to organize
4:21 am Updated Exodus ( a 19 x 24″- with words ). 10:24am . I reuploaded the image, now it works ( to exodus). Contacted 12 grass roots viewers, about 3rd site ( password update). [ And uploading a commissioned piece- which I paid another artist to make, at exodus].
Mar 1 5:18 am Updated 1 new image to March Monthly Gallery!. 😃 Updated Exodus.
2022 February
Feb 27 – 4:14pm Set up March Monthly Gallery!. 😃
3:51pm Organized website some: moved Sept to Monthly Archive of'Coming Soon' Moved Oct to Monthly Archive of 'Coming Soon'. Moved Nov to Monthly Archive of 'Coming Soon'. Moved Dec to Monthly Archive of 'Coming Soon',. Moved Jan to 'Monthly Archive of 'Coming Soon' 2022. I set the Monthly Archive of 'Coming Soon' from 2021 below – and the 2022 as the default link at the top of this blog.
Monthly Archive of 'Coming Soon' .
Feb 24 – 12:12pm Got a lot of drawing done.
Feb 12 2022 6:01pm I updated Exodus word. Moved word to to February Monthly Gallery!
Feb 1 1:55pm scanned images, and resized, to post ( also posted to Exodus: 18 images ).
10:57 am Updated images to February Monthly Gallery!
Apocrypha:
Original Art
Prospectus: March – April
I.Commission Requests; II. Independent Artist; III. Reith then F & L; IV. Studio/ Email Schedule; V. Easel vs. Keyboard ( Pause/Resume); VI. RoadTrip Mar 20 2021. VII. Cel animations.
About "Coming Soon " Blog-Feed:
I add items with links, and date. When it gets time consuming to scroll to the bottom of the page to 'Edit', I move Formerly "posted" Updates to:
Thanks for Your Interest and Kind Patronage!
Warmest Regards!
Stay Safe!
LuridMax Season3 main Menu; Serpyntera; Cygni Gremian; LM3 Live Feed.